Important Show Time-American Globe Shop Exhibition
Views:3437 Author:Yirunda Publish Time: 2018-03-28 Origin:Site
Yirunda attended the American globe shop exhibitionas first exhibition in 2018. we will be Canton Exhibition in middle of April, welcome to visit our booth in time.
For the American exhibition has started yesterday, the booth has been decorated well for customer visiting.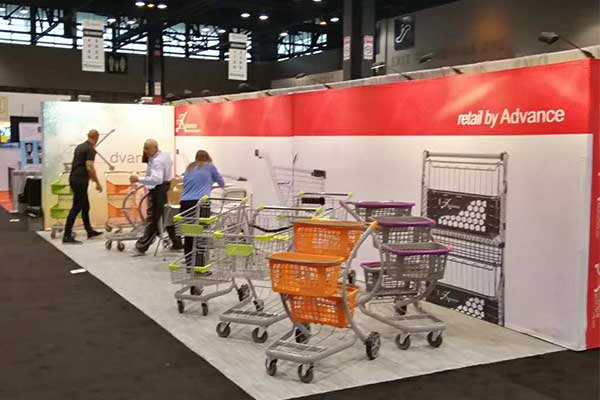 This time, YIRUNDA brought many kinds sample carts for customer feel them in personal:
Supermarket shopping carts
Stock picking ladder cart
Plastic shopping baskets
Rolling storage bins with handles
For most customer concerned different shopping carts price problems also can be solved face to face.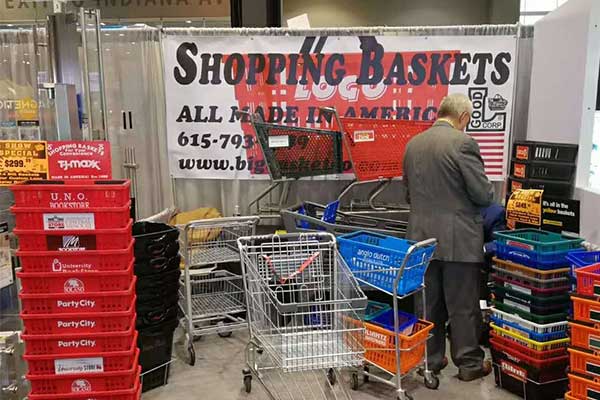 Plastic shopping basket in different designs and style are main pushing products in this exhibition.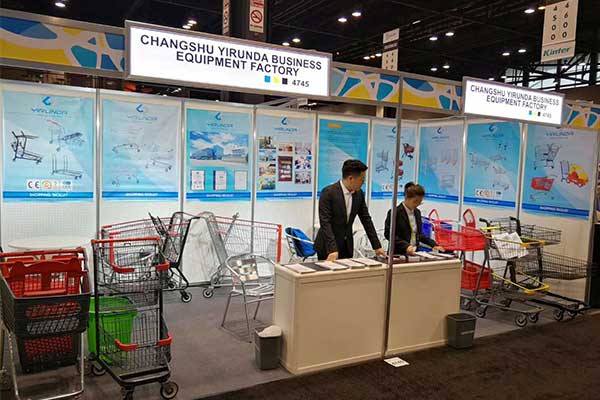 YIRUNDA professional teams are there waiting your visit, if you are wholesaler of shopping carts, or the distributors of metal shopping basket, welcome since we are original supermarket equipment manufacturer from China, the price will be fair and reasonable.