3 Useful Warehouse Storage Equipment
Views:259 Author:Site Editor Publish Time: 2019-07-17 Origin:Site
Storage equipment is important in every warehouse to keep it organized and functional. Every machine has its particular features and uses. The warehouses choose the machines according to their needs and products. They have a special investment plan for these machines. They mostly buy these machines in bulk.
3 Useful Warehouse Storage Equipment
When it comes to the warehouse storage equipment, then you will find a wide variety of it in the market. At present, it is imperative to become familiar with the variety. In this way, you will be able to make the right choice. If you want to get warehouse storage equipment, then no problem! At the moment, we are going to tell you about three useful warehouse storage machines. They are mentioned below:
1. Wire mesh storage cages
As the name suggests, these cages are storage machines that are planned to stay at their place. Each storage cage manufacturer makes them in such a way that they can easily store and hold the inventory. These wire mesh cages are easy to handle as they are light in weight.
Wire mesh storage cages are mostly utilized with the inventory that has to be picked and organized manually. These cages are readily accessible in diverse sizes. For the large inventory, it is important to choose the big size wire mesh storage cage. For the others, you can easily use the medium size one.
2. Warehouse trolley
This storage equipment is entirely different from the others. It is an adjustable and movable solution for sure. With the help of this equipment, it is easy to pick and take the warehouse items to their proper destinations.
The warehouse trolley is available in big, small, and medium sizes. They are essential in maximizing productivity as they make inventory readily available when there is a tight space. They are present in diverse materials, but the best material is stainless steel.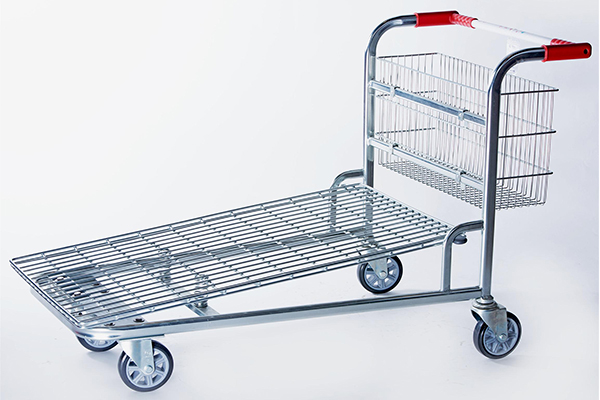 3. Rolling container
The rolling container is a must in the big and busiest warehouses. Usually, these containers are designed from diverse materials like metal, plastic, and wood. Different warehouses choose these containers according to their choice. Each container comes in various dimensions. The price of these containers depends on their dimensions, material, and other specifications. Various manufacturers are offering these containers in exceptional quality. Warehouses pick these systems dependent on flexibility and weight limits.
Final Word
Warehouses are present across the globe. It is the responsibility and need of every warehouse to keep the inventory in an organized manner. For this, they require several storage machines. Therefore, we have mentioned above three warehouse storage machines that will help you out. They are not just good to store the items but also easy to maintain. You do not have to pay a high price for the maintenance of any equipment. Every machine has a specific weight limit and storage capacity. It is important not to overload any machine if you want to keep using it for a long time. All these machines are useful for all small, medium and large warehouses.