Purchasing Rolling Containers? 6 Questions to Ask Before Buying
Views:205 Author:Site Editor Publish Time: 2019-10-14 Origin:Site
Roll container or warehouse cage trolley is a great way to move some stuff around. There are multiple places where a warehouse cage trolley comes in handy. Let's say you are in your office and there is a big pile of files that you need to move but what better way to move all the stuff to your car than using a warehouse cage trolley. The same goes for if you need to move some equipment from your place to your storage container as well. But the thing is that usually, no one buys roll containers on a regular basis. People buy them only if they need them and since no one buys them on regular basis, there are no major guidelines on how to purchase roll containers.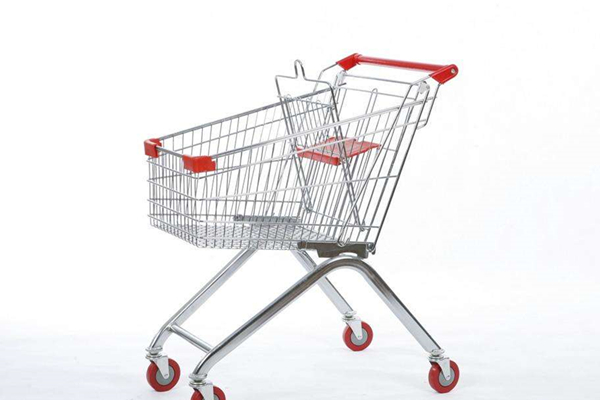 Here in this article, we are discussing 6 important questions to ask before purchasing rolling containers. Have a look:
1. What is your requirement for a warehouse cage trolley?
You need to be aware of your requirements before you make the purchase. If you are looking to carry files, books, and paper-related stuff then a delicate cage trolley would be ideal but if you need to handle some heavy equipment then you will need shopping trolley with metal material from a cage trolley supplier.
2. What size and design fit your ideal warehouse cage trolley?
Now that you know what your requirements are, go through different designs and sizes to figure out your ideal cage trolley. Try online searches and also brick and mortar store visits.
3. How are you handling the objects?
Are you handling the stuff in boxes or you are stacking them up? The boxes won't fall but if you are stacking up stuff then you need a cage trolley that can hold the things while moving.
4. Does it meet your requirements?
There are plenty of cage trolley suppliers who make different designs and sizes to satisfy their customers. Make sure you end up buying the right one for your needs.
5. How much does a roll container cost?
If you are looking to buy a brand-new warehouse cage trolley, then it will cost you a little bit depending on its quality. If you buy directly from the manufacturer, it will cost less than a normal store price or you could also go for the cage trolleys for sale option.
6. How to use a rolling container effectively?
One can use a rolling container at home or in the workplace but make it work effectively in all spaces. In confined spaces, people look for a functioning roll container. You don't want it to be set aside because its wheels aren't moving or got out of hand in the elevator.