Kids' Joy of Grocery Shopping
Views:205 Author:Site Editor Publish Time: 2019-09-24 Origin:Site
In daily life, the world that children and adults see and feel is different. Every detail designed for the child can make them enjoy a lot of convenience and pleasure, so that they can grow up happily. Today, I will look for environmental highlights for children. Foe example, the grocery shopping joy for kids, a special grocery shopping trolley can bring children endless happiness.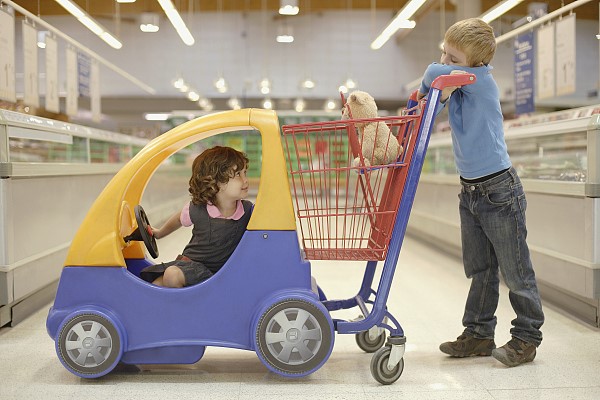 Supermarkets are places for adults to shop. In order to facilitate the shopping of parents with children, many supermarket trolleys have a seat for children to sit on. This is very thoughtful, why do you have achildren's grocery shopping trolley? Parents who often bring their children to the supermarket must have such experience. Children like to push the cart in the supermarket. If the father and mother ask them to take things from the shelf and put them in the cart, the children will definitely enjoy it. The children seem suddenly grow up a lot, I am very sensible, and I don't want to worry about adults buying toys. Like an adult, in the supermarket, pushing a shopping cart that matches your height to shop and experience life, this can make your child extremely satisfied.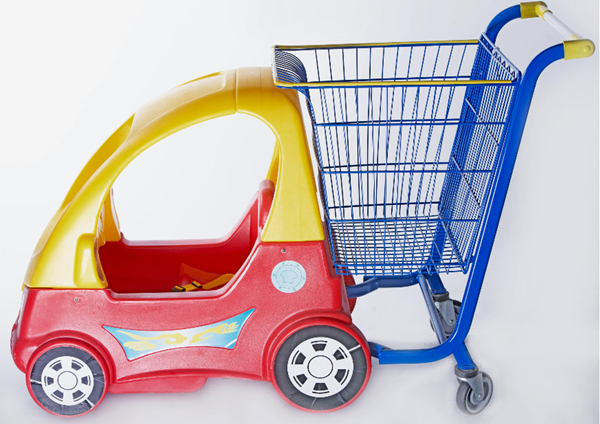 The child's inner needs are seen and taken care of. Therefore, children's shopping cart is an intimate design, which reduces the trouble for adults. In short, it is designed for adults. The row of eye-catching mini shopping carts reflects the care of the children and is designed for children.
This kind of kids shopping cart is also good for kid's safety because it has its own car-shape seat especially designed for children. Children can enjoy shopping trip with parents without getting hurt easily.