Kid shopping carts design has been a new challenge for the manufacturer
Views:7 Author:yirunda Publish Time: 2018-12-25 Origin:Site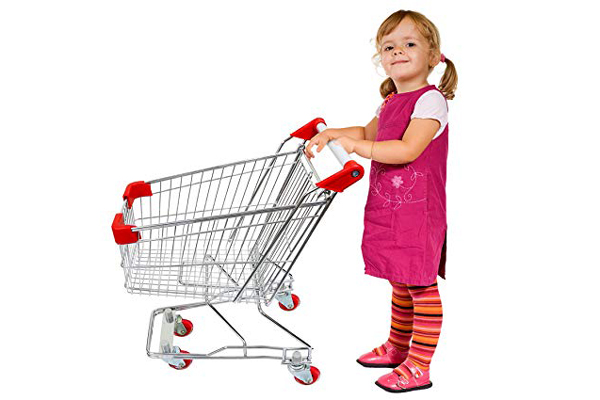 Shopping is one activity that brings a whole lot of fun and joy to the family most especially when the interest of every member of the family is featured in everything shopped. Of a greater dimension of fun is the little ones in the family having their own shopping cart to push around instead of trying to share the heavier and taller wheel of the bigger shopping cart found in the supermarket and shopping malls.
Outside the shores of the shopping mall and superstores, the shopping cart for kids helps them much more even at home especially for those that are trying to have a firmer grip of their legs on the ground- learning to walk, the shopping cart can be a very great tool to help them achieve this and also play around the home for a better physical development as they grow.
Typically, using a shopping cart by children for an open-ended pretend play tends to develop their mental imagination and creativity. This, in turn, helps to build a strong cognitive skill within them. By moving around looking for items to put in the cart and also taking some out at the same time helps kids to develop the mental creativity of mimicking the older ones while in the shopping mall.
But as cool and great as this shopping cart for kids may be, they seem to come with various challenges particularly when the safety of the kids is a concern. Most time, while the kids play around with these carts, they are usually exposed to various degrees of injuries and others dangers which over the years has made the design and development of shopping cart for kids a major concern to the manufacturers of such products.
Areas of Major Concern in the Design of Kids Shopping Cart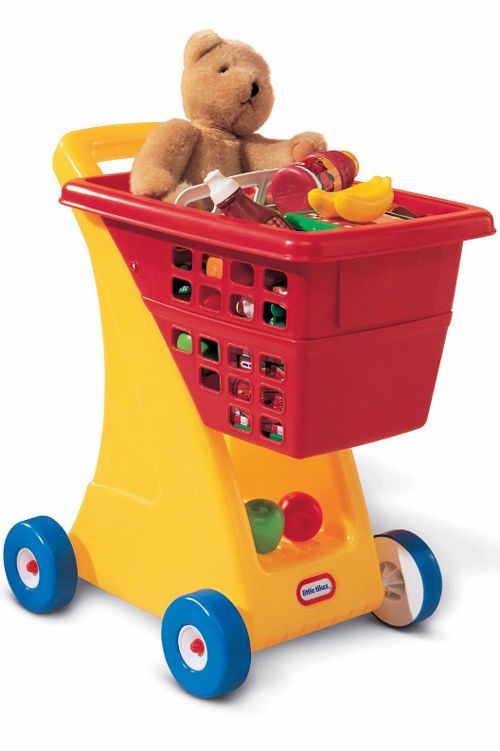 1. Kids shopping cart made of metallic parts:
Shopping cart meant for kids which are designed using the most durable metallic materials have been seen to raise some concerns due to their ability and ease of causing injuries to kids while learning to walk or playing pretend with this shopping cart.
2. The inability of wheels to turn 360o:
Most designs and brand of kids shopping cart aren't built to give a 360-degree wheel turning which will aid kids to push and pull them around in whatever direction they may want to as they move around with these carts. Where this is not possible, swift changes in direction becomes difficult and this makes using the shopping cart a problem to children.
3. The Right weight for kids (A-one size fits all design):
While kids differ in their ages and the strength to push and pull shopping carts around as they move, some designs of kids shopping cart look too light-weight for kids such that most kids easily fall off together with this cart. On the other hands, some shopping cart meant for kids seems to be too heavy for the kids to push them around while they play and this makes the expected fun of using a shopping cart defeated.