How to Choose A Warehouse Trolley?
Views:277 Author:Site Editor Publish Time: 2019-12-31 Origin:Site
There are many trolleys on the market and the prices vary, so how do we choose? A lot of detailed questions must be paid attention to during picking trolleys for warehouse. Yirunda will analyze for you today.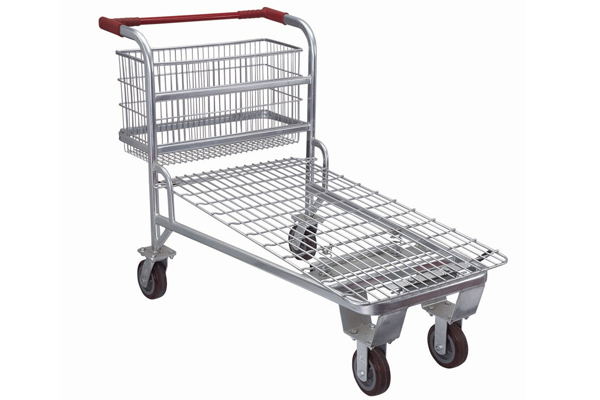 First, warehouse trolleys are used to carry goods and they are used very frequently, so we need to choose the products with good quality. It's all known that when a wheelbarrow is often used and the wheels are constantly rotating and running in. The load on the wheels is very large, so the requirements on the wheels are relatively high. Be sure to choose high -quality and wear-resistant wheels.
Second, due to the use of high-intensity high-frequency, the wheel noise becomes very important. Imagine that if we make a lot of noise every time when we use it, it will make our mood very bad. It also makes us very tired. So, we need to choose wheels that are close to silence.
Thirdly, when it comes to the cargo function of the trolley, then we must talk about this load bearing capacity. The goods in the warehouse are generally light or heavy. When carrying heavy goods, the trolley for warehouse must be strong and stable. Otherwise, the goods will be crooked when used, which is very dangerous. If you buy a trolley with light load, you must buy a new one again when you have a heavy load cargo. It is better to buy a heavy load one. It is comprehensive and safe.
In this era, the value of the beautiful appearance is also very important of course. Imagine that the warehouses are piled up in a mountain, which originally gave people a sense of black oppression. At this time, if a brightly colored trolley is given, it will give people a sense of ease. In summary, I believe you will know how to choose a trolley. For more detailed information, please click www.csyirunda.com.