How to Avoid Shopping Trolley Being Stolen and Abandoned?
Views:251 Author:yirunda Publish Time: 2019-11-28 Origin:Site
You might have observed recently while shopping in the grocery that most people no longer make use of the traditional steel made shopping baskets. Yes, it is almost becoming history. Even most supermarkets today do not make use of it any longer. Rather they go for the plastic shopping trolley probably as a better alternative. No one talks about the steel made shopping baskets any longer. There are lots of benefits of plastic shopping trolley so that it have caused this gradual preference by the high-street and supermarket brands for the plastic shopping basket.
Nowadays more and more supermarket use shopping trolley to make it convenient for customers during shopping time. However, many problems come into being. A large amount of shopping trolley got lost or broken, which lead to great loss for supermarkets.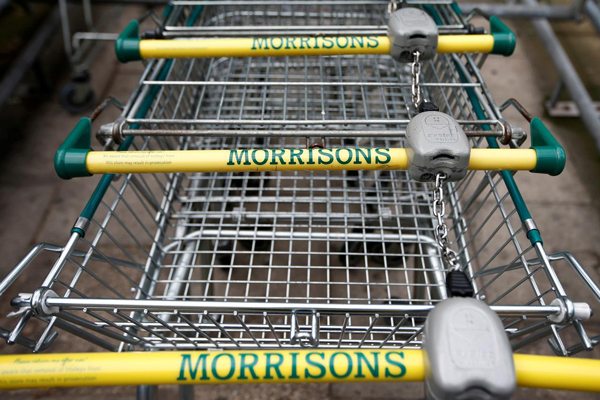 Then how to avoid shopping trolley being stolen or abandoned?
1. Now a barrier system has been imported from the United States for shopping carts
This system communicates with a loop on the ground. If the trolley leaves the loop, the brakes of the wheels will work and you can't move any more. In addition, we also stopped providing small baskets and replaced them with larger ones. As a result, the number of lost shopping carts has decreased a lot.
2. The function of a coin in the shopping trolley
One-dollar coin, presumably many people can't look up. However, it is obvious that the shopping cart cannot be taken away as before, and a coin must be invested in order to use it. The customer must return the shopping cart to the returning point after using the cart, and the coin can be returned. A coin solves the problem of long-term troubled carts in supermarkets.
In fact, similar coin-operated carts have been used by more and more supermarkets. On the one hand, because consumers need to pick up the shopping cart with a coin and take back the coin when they return the car, most consumers will not take the shopping cart out of the supermarket. On the other hand, because of the designated pick-up and return-off locations, the staff is more convenient to manage and there is no need to look around for carts that consumers are free to discard.
3. Arrange specific personnel to check the shopping trolley
It's effective method to arrange specific personnel to wait beside the exit of supermarket. It's possible for customers take the shopping trolley out of the supermarket so that a person checking is a good way to avoid the loss of supermarket trolley.