Helpful Tips For Choosing The Best Supermarket Shopping Basket
Views:222 Author:Site Editor Publish Time: 2020-06-16 Origin:Site
Congratulations that you have your supermarket all set up and stocked with high-quality products awaiting your customers to pick them up.
Well, one thing that will definitely keep your customers checking back is the environment you create for them to carry and move their products as they shop. With this, you can tell that the importance of a supermarket shopping basket cannot be overemphasized.
So, to keep your customers coming back again and again, spotting a professional shopping cart manufacturer who is highly experienced in the design and manufacture of premium supermarket shopping basket is non-negotiable.
In a bid to make things pretty easy for you while buying a supermarket shopping basket from a professional shopping cart manufacturer, here are some important factors you must consider for the best deal.
1.Lightweight
Obviously, no one loves carrying so much load. So in your choice of what a perfect supermarket shopping basket should be, ensure that it is extremely lightweight.
With this, your customers can shop with ease, convenience, and comfortably without having to sweat much from a weighty shopping basket.
2.Mobility
While some customers might have just a few things to pick up, others may be coming for a super shopping that requires a larger supermarket shopping basket.
So, as a way of making shopping a breeze for your customer, you should ensure that your professional shopping cart manufacture supplies shopping cart with rollers for ease of movement and maneuvering while shopping.
3.Compact Size
Another important factor you must consider in your choice of a supermarket shopping basket design is a compact-sized shopping basket.
With this, shoppers can easily move around picking their stuff without having to worry about a large shopping cart that will literally block the aisles.
Remember that the best shopping experience is what every shopper looks forward to as they hit your supermarket.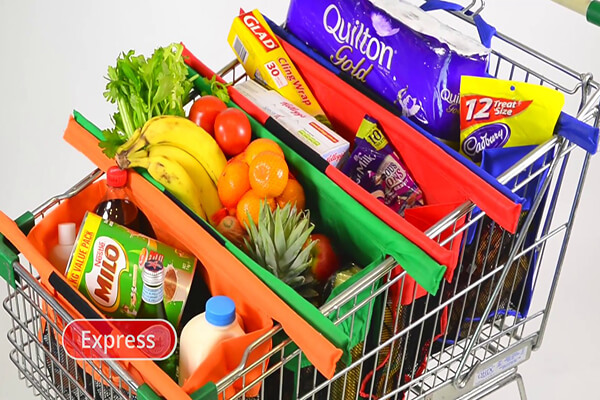 4.Flexible Design For Everyone
One thing you must bear in mind while choosing a supermarket shopping basket is the fact that all shoppers are equally important irrespective of age and gender.
So, your choice of a shopping cart from reliable manufacture should capture the flexibility of use by everyone, with special consideration of some customers who are left-handed.
5.Space-saving Design
Although the last on this list, space-saving is never the least factor you should consider when ordering for shopping baskets from a professional supermarket shopping cart manufacturer.
As a matter of fact, buying a supermarket shopping basket that can easily be nested to save space will allow for more space for your products to be displayed with your supermarket.
Bottom Line
A supermarket shopping basket is a very important component of a superstore that ensures that shoppers have the best shopping experience.
In order to leverage this key ingredient for absolute customers' loyalty, you must, as a matter of priority partner with a professional shopping cart manufacturer that will ensure that every shopping cart ensures customers' satisfaction.