CAN GROCERY SHOPPING BE A PLEASANT EXPERIENCE?
Views:225 Author:yirunda Publish Time: 2019-03-12 Origin:Site
The latest trends in commercial equipment are closely linked to the evolution of the retail sector. Due to the expansion of proximity models and the renewal plans of the main distribution chains, the sector has become dynamic and has generated a quantitative evolution with respect to commercial equipment such as the grocery shopping cart.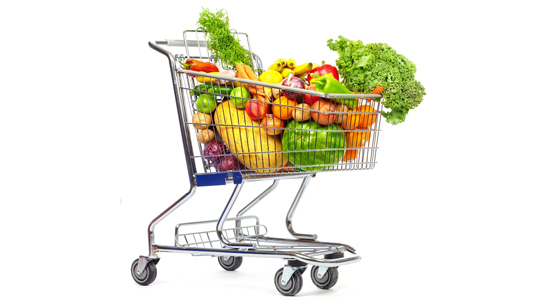 So far, shopping experience plays a major role in determining the level of sales and how often customers visit a grocery store for the purchase of items. It directly influences their spending. This is why it is important for manufacturers to offer retailers a wide range of components to equip and ensure that customers visiting their shop enjoy a pleasant experience from the mall down to the checkout point.
The shopping experience is much related to perceptions and feelings, so, a good seller must understand how a typical customer would react when going around inspecting items for purchase. Remember that human beings as clients are complex, we always crave for comfort and maximum convenience.
The seller must now change his approach; rather than an influencer he must become a coach, know when to help the client make the final decision and thereby create the shopping experience.
How about a grocery shopping cart? There is no doubt that customers must have to transport their items around the grocery store and when presenting items at the checkout counter. While it may be a little easy for customers going for smaller items or those not making much purchase, it may be challenging for those on a shopping spree. Obviously, nobody wants to undergo another stress just trying to purchase an item. This is where a grocery shopping cart comes in.
A grocery shopping cart has all it takes to provide a customer with a pleasant shopping experience. A well-designed shopping cart with wheels and the good handle is perfect for those pregnant customers or the elderly ones. This way, they won't have to suffer the weight of their items while walking around to select items for purchase.
There's every tendency that a customer who enjoyed a good shopping experience would come back for more or even recommend a friend or family. That shows how indispensable the grocery shopping cart is when it comes to offering a pleasant shopping experience for customers. It shouldn't be neglected by shop owners who are concerned about increasing their client base and increase sales. That's the dream of every seller.
However, the shopping experience is not easy to measure, however, if the customer experiences difficult situations when buying or enjoying a service, be sure that you will notice it in the decrease of your sales. Remember that a good recommendation is disseminated one by one; A bad experience is shared with 10.
So think about how to create an environment around your company, product or service that makes a pleasant shopping experience. The security in the increase in sales is guaranteed.
Therefore, it is convenient at this point to say that grocery shopping has all it takes to provide a pleasant experience for customers. On the other hand, it is what a seller needs to increase client base and improve sales.